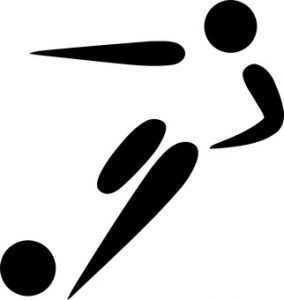 Top 25 rankings
Clifton 2-0
Don Bosco 2-0
Bergen Catholic 2-0
Ramapo 2-0
Northern Highlands 2-0
Waldwick 2-0
Demarest 2-0
Old Tappan 1-0-1
Tenafly 0-1-1
Passaic 1-1
Ramsey 2-1
Cliffside Park 1-1-1
Emerson 2-0
Kennedy 1-1
Cresskill 1-1
Wayne Hills 1-0
River Dell 2-0
Pompton Lakes 0-0-1
Garfield 0-0-1
Ridgewood 0-1
Westwood 2-0
Dwight Morrow 2-0-1
Wayne Valley 2-0
Lodi 2-0
Glen Rock 0-1
(Records through Monday
Around the pitch
►Bogota is back in the win column for the first time in six years. The Bucs snapped a 40-game losing streak by rolling past Saddle River Day, 4-0, in Friday's season opener. It marked the program's first victory since the 2015 state tournament when Bogota upset Wallington in the first round.
Bucs sophomore Cristian Perez pushed his team to the latest victory by scoring a brace. Goalies Anthony Zuniga and Eddy Marte combined for the nine-save shutout for Bogota (1-1).
►Lyndhurst coach Emad Abu-Hakmeh is close to becoming the next member of the Century Club. Abu-Hakmeh joined the Golden Bears (0-1) this season after winning 97 games at North Arlington from 2002 to 2010.
►North Arlington (2-0), under new coach Kevin Barber, has come out firing with a 14-to-1 goal differential. Senior Tiago Alves has fueled their hot start with seven goals in the first two matches. Alves is tied for the most goals in North Jersey with Bergen Catholic's Nick Schwake and Wood-Ridge's Seydou Camara.
Sean Farrell is a high school sports reporter for NorthJersey.com. For full access to live scores, breaking news and analysis from our Varsity Aces team, subscribe today. To get breaking news directly to your inbox, sign up for our newsletter and download our app.                   Email: farrells@northjersey.com                                 Twitter: @seanfarrell92