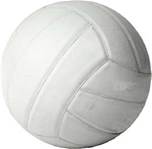 Girls volleyball: Bogota is TOC's top seed
Sunday, November 18, 2012
STAFF WRITER
The Record
WAYNE — Julia Topor was a smash hit like few — if any — players have been in the history of the state girls volleyball championships.
The senior hitter had 28 kills in 30 attempts Saturday to pace Bogota to its third consecutive Group 1 title with a 25-7, 25-7 victory over a program that has won more girls volleyball titles than any team in state history: Secaucus.
"Every time, I just wanted to have a harder and better swing, and not have a block on it," said Topor, who helped Bogota earn the No. 1 seed for today's Tournament of Champions at William Paterson. "And towards the end, that's what I did."
Bogota was the first of three Bergen schools to win one of the five group titles.
Demarest won Group 2 by sweeping Sterling, and Immaculate Heart repeated in Non-Public by sweeping Holy Angels. Old Tappan lost Group 3 to West Morris in three sets.
Topor opened action in the WPU Rec Center with a pair of kills and never let up. The 6-foot-1 right-hander had 15 kills in the first set and 13 in the second. Topor had just one hitting error and was dug once.
The Bucs fed off Topor, a Division I recruit. Senior setter Rebecca Kelemen was relaxed en route to 30 assists, and junior hitter Carly O'Sullivan, The Record 2011 Girls Volleyball Player of the Year, had eight kills, with nary a hitting error, and a team-high four digs.
"We were aggressive from the start, and our experience here the last couple of years has probably helped us," Bogota coach Brad DiRupo said. "I told the kids, 'Don't be passive. You have to go after it.' "