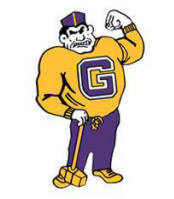 January 21, 2015
By DARREN COOPER
STAFF WRITER | The Record
GARFIELD — Bergen County's last unbeaten boys basketball team was Garfield. But the Boilermakers know you don't get any trophies for that honor.
"When we beat St. Mary's, we were pretty excited, it's not every year this school starts off 10-0, especially the last couple of years," said Garfield senior guard Ned Bakic.
The Boilermakers also know that their last performance was their worst, as they were soundly beaten by a technically superior Wayne Valley team Saturday.
Now 10-1, Garfield coach Chris Storms put his team through a particularly rigorous practice Tuesday. There is a crucial NJIC Colonial Division game with Rutherford on Thursday, and looming in the background is the upcoming Bergen Jamboree.
In case you hadn't noticed, this has been one of the strangest boys basketball seasons in the area, with no team emerging as a true Jamboree favorite. OK, maybe it's parity.
Any Jamboree discussion has to begin with the four-time defending champion, Teaneck, but the Highwaymen have shown flaws this winter. Then, of course, there are the usual suspects, Bergen Catholic, Don Bosco and St. Joseph, but even they have each been superb one night, subpar another.
You just know some team is going to be the Jamboree surprise, and Garfield has positioned itself to be it as well as anyone else.
"The NJIC has teams that can make a run," said Storms. "I think it shows if you're playing good basketball at the right time, there are a lot of teams that can compete with teams in the Big North [Conference]. Yes, you get to the top level and it gets tough, but there are teams in the NJIC that can make a run."
To continue reading: http://www.northjersey.com/sports/high-school-sports/boys-basketball/garfield-s-mission-1.1229654