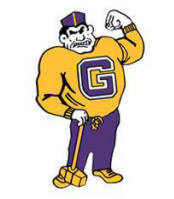 Thursday, May 30
CORRESPONDENT – Community News (Elmwood Park Edition)
GARFIELD — It was a bitter pill to swallow for the Garfield High School softball team, but hopefully it was a good learning lesson for next spring.
The Lady Boilermakers, who were the 14th seed, went toe-to-toe with third-seeded Lyndhurst in the first round of the Group 2 North 2 state sectional contest.
But unfortunately for head coach Kelly Falce and the rest of the Lady Boilermakers the team just fell short as the Golden Bears scored a run in the bottom of the eighth inning, 4-3, to ruin the Garfield upset bid.
The Lady Boilermakers took a lead of 2-0 in the third inning and a 3-2 lead in the top of the seventh inning only to have Lyndhurst come back.
Garfield received RBI from Angeline Taveras, Stephanie Canepa and Brittany Handzo, but it was freshman pitcher Francesca Spoto who helped keep the Boilermakers in the game.
"I really felt that we would win the game," said Falce. "We're a young team and rebuilding."
While it was a loss and Garfield finished with a 11-14 record, it was the first season as head coach for Falce and a far cry from the 2012 season when the Lady Boilermakers finished with a 4-17 mark.
What is even more encouraging for Falce is the team's play in last half of 2013 that included wins over Hasbrouck Heights, Elmwood Park and Hawthorne.
"The second leg of the season everything started to come together," said Falce, who pointed to 2014 and that the close games will become wins.
It is Spoto and another freshman pitcher, Noelle Evelina. who were the big bright spots for 2013 and beyond.
Falce's plan was to split the circle between Spoto and Evelina, but Evelina would tear her labrum early in the season and missed the rest of 2013. So the pressure was on Spoto to pull all the weight.
"She has really grown up so much this season," said Falce, who will have both back in 2014.
Spoto would finish with 103 innings pitched with 140 strikeouts and only 47 earned runs.
"She has been hitting her spots and is getting more confident with her defense in back of her," said the coach.
Along with the pitching of Spoto, the first-year head coach has seen another aspect of the team improve.
"Our defense has been phenomenal in the second half," added Falce.
The 17-0 victory over Hawthorne on the road on May 18 showed the potential for the Lady Boilermakers offense.
Garfield pounded out 20 hits in the victory that included scoring eight runs in the second inning. Taveras, a senior, had a great game going 5-for-5 with four RBI and just missing the cycle without a home run. Another senior, Michelle Garcia, also had a good game with a double and a pair of RBI.
"We were really hitting the ball and Hawthorne is pretty good team," said Falce.