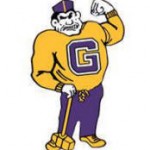 By Edward Kensik
CORRESPONDENT  |
Community News (Elmwood Park Edition)
The Garfield High School boys soccer team can say that it at least stuck with one of the top teams in Bergen County for most of Sunday's Bergen County Tournament game.
You can say it was a moral victory as the seventh-seeded Boilermakers were ousted by second-seeded Don Bosco, 4-1, at Ramsey High School in the county quarterfinal game.
While the scoreboard showed that it was a three-goal difference, the game was basically 2-1 for almost the entire second half.
"I told them I was proud of them and that we stayed toe-to-toe with one of the top flight programs in the county," said Garfield boys soccer head coach Mark Pieklo.
The game could have easily been 2-1 in favor of Garfield heading into halftime as the Boilermakers missed on some great chances.
"When you play a team like Don Bosco, you can't squander opportunities," said Pieklo.
The Boilermakers tied Bosco at one after the goal by senior Andre Sajnoski who got a shot past the Ironmen keeper Grant Layton.
But miscues on the defensive end led to Don Bosco's Andrew Spatidol to put a shot past Garfield junior goal keeper Egyi Zyfi with 14 minutes left in the first half as the Ironmen took a 2-1 lead.
In the later parts of the first half and early in the second half, Garfield had its opportunities. But for every Garfield chance, Don Bosco was also getting a chance and Zyfi could not handle what took a crazy spin on a shot directly to the left of him by Ironmen's Robbie Passerino.
The goal came with 11 minutes remaining in the game and broke the backs of Garfield as it was down 3-1.
With the loss the Boilermakers dropped to 13-2-1 on the season and are looking to seal up the North Jersey Interscholastic Conference (NJIC) Colonial Division title this week. With four games remaining in the division, Garfield had a two-game lead.
– See more at: http://www.northjersey.com/sports/high-school-sports/boys-soccer/boilermakers-stay-close-with-don-bosco-squad-1.1115773#sthash.Iavhkj9E.dpuf