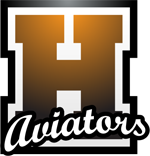 By  The Star Ledger
March 06, 2015
Stacy Porzi scored 21 points to lead second-seeded Hasbrouck Heights to a 59-52 victory over 10th-seeded Boonton in the quarterfinal round of the North Jersey, Section 1, Group 1 Tournament in Hasbrouck Heights.
Hasbrouck Heights used an 11-4 second period to lead 26-23 at halftime and outscored Boonton 19-15 in the final period to pull away. Stefanie Pagan scored 15 points for Hasbrouck Heights and Sami Partylza chipped in nine points.
Sihana Asani had 19 points and six rebounds for Boonton, Rhiannon Groll and Karina Meyer both scored eight points.