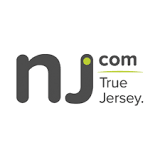 North Jersey Interscholastic Conference
Amaya Ocasio, Secaucus, Sr.
For the first time since 2014, Secaucus took down Bogota. It was a monumental victory for Secaucus, and it has the program filled with excitement. Secaucus is 4-0 to begin the season with great help from Ocasio. The senior setter accumulated 69 assists in four contests, including 19 against Bogota. She surpassed 600 career assists this week as well, adding eight aces, seven digs, six kills and a pair of blocks in the victories.