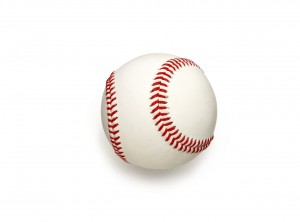 May 4, 2015
* Friday marks the cutoff date for state tournament qualification. The NJSIAA will announce seeds May 13. The public tournaments will begin May 18, three days before the non-public tournaments.
* Joe Penna had a huge week powering Becton to three wins. At the plate, the senior SS/P was 8-for-11 (.727) with 12 RBI and six stolen bases. He also picked up a complete-game win over Elmwood Park, striking out eight and scattering six hits.
* Pompton Lakes junior right-hander Justin Wazaney didn't factor into the decision, but he pitched well in Thursday's 1-0 victory over DePaul in the Passaic County tournament. He threw nine shutout innings, struck out seven and allowed only three hits, leaving him at 2-0 with a 0.82 ERA, a .071 WHIP and 52 strikeouts in 35 innings.
* Senior P/SS Jose Bonilla is hitting .477 for Wallington and turned in one of the most impressive pitching performances of the season. Bonilla (3-3) struck out 20 in a 10-inning win over Hasbrouck Heights.
* The Passaic County tournament continues Tuesday with three quarterfinals. Seventh-seeded Passaic Tech will travel to Wayne Hills for a 4 p.m. game. Fifth-seeded Lakeland will play at fourth-seeded Hawthorne at 4 p.m. And defending champion Pompton Lakes, the No. 7 seed, is scheduled to face third-seeded Passaic on the road at 4:30 p.m. The Passaic semifinals will begin at 5 p.m. Friday at Passaic Tech.
By: H.S. baseball:  Around the NJIC
http://www.northjersey.com/sports/high-school-sports/boys-baseball/h-s-baseball-extra-bases-1.1324839