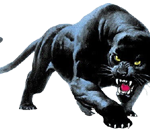 April 16, 2014
By Darren Cooper
The Record
WALLINGTON – Danny Severino's cheek is still puffy and his eye has a smear of red under it, but the Wallington senior's outlook has never been brighter.
Severino has been the talk of the school because at Friday's baseball game with North Arlington he was hit by a pitch just under his left eye. The left fielder stayed in the game even as his face got numb.
In the seventh inning, with hindered eyesight, he delivered the game-winning single to give the Panthers their first victory this season. The next day, he played in the Panthers' win over Bogota.
– See more at: http://www.northjersey.com/sports/high-school-sports/boys-baseball/one-tough-panther-1.997148?page=all#sthash.aONZUd9k.dpuf