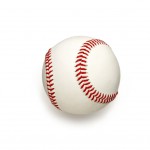 April 7, 2014
The Record
Pitcher of the year watch
Mike Coss, Pompton Lakes, senior
The crafty lefty threw six innings of five-hit ball, struck out 11 and allowed just one walk in a 7-1 defeat of Garfield on Tuesday.
Blake Smith, Lakeland, senior
The right-hander fired a five-inning perfect game and struck out eight as the Lancers beat Passaic Valley, 10-0, on Tuesday.
Shane Woelfel, Mahwah, senior
He improved to 17-0 in his varsity career after throwing a three-hit shutout and striking out seven in a 7-0 win over Pascack Hills on Tuesday. He struck out two of three batters he faced in an inning of scoreless relief during the Thunderbirds' 5-1 win against Pascack Valley on Saturday.
– Mark J. Czerwinski and                    Keith Idec
Player of the year watch
Kyle Carty, Waldwick, senior OF
Carty went 8-for-11 in the Warriors' first three games and has stolen eight bases without being caught. He also has five RBI, including two game-winners.
Jordan Jackson, Ridgefield Park, senior C
He has seven hits in 11 at-bats, including two doubles and a triple, and nine RBI in three wins for the Scarlets. He also threw out four runners who tried to steal.
Anthony Meeney, Lyndhurst, senior C 
Meeney helped the Golden Bears win three of their first four games by going 10-for-12, driving in six runs and scoring five times. His hits included two homers and two triples.
– Mark J. Czerwinski and                   Keith Idec
– See more at: http://www.northjersey.com/sports/high-school-sports/boys-baseball/h-s-baseball-pompton-lakes-mike-coss-leads-the-record-pitcher-of-the-year-watch-1.842904#sthash.awrlPoOF.dpuf