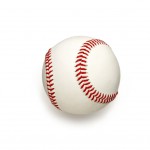 April 18, 2014   – The Record
 NJIC action
GLEN ROCK — Senior right-hander Marcus Picciotto pitched a one-hitter, didn't allow an earned run and recorded six strikeouts Thursday to lead Eastern Christian's baseball team to a 2-1 win against Glen Rock in an NJIC Colonial Division game. Picciotto took a perfect game into the sixth inning. Senior first baseman John Boonstra and junior second baseman Matt Sorretino drove in a run apiece for Eastern Christian. Glen Rock senior Jeff Koptya scattered six hits and struck out 10.
POMPTON LAKES 7, HAWTHORNE 2 (at Hawthorne): Senior first baseman Kevin Magee and junior second baseman Dan Lavin knocked in two runs apiece for the Cardinals, ranked No. 2 in The Record Top 25. RIDGEFIELD 5, SECAUCUS 4 (at Ridgefield): Senior center fielder Jordan Neira doubled and had three RBI for the 11th-ranked Royals, who held on to win this pivotal Liberty Division game against the 24th-ranked Patriots. Junior catcher Santo Guinta also doubled home a run for Ridgefield.
MANCHESTER 5, GARFIELD 0 (at Haledon): Senior right-handed reliever Oscar Osores got the save and preserved the Falcons' first win of the season by striking out three straight Boilermakers when the bases were loaded in the top of the seventh. Sophomore third baseman David Calderon knocked in a pair of runs to lead the offensive charge for Manchester, which scored four times in the second.
– See more at: http://www.northjersey.com/sports/high-school-sports/boys-baseball/ec-s-picciotto-tosses-1-hitter-1.999026#sthash.35HbZbbI.dpuf