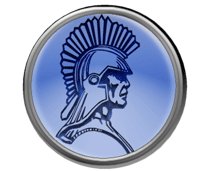 WALDWICK – The streak began almost a year ago.
Mike Salmonese had settled nicely into a personal comfort zone.
And the Waldwick senior only has enhanced his reputation as one of North Jersey's most productive hitters, swinging the bat at a .556 clip, while riding a 21-game hitting streak stretching back to last May 19.
"It just started to click for him," said Waldwick coach Frank Clark, whose team is ranked No. 13 in The Record baseball Top 25. "Now, everything is on a line, gap to gap."
But it is interesting to note that Salmonese's comfort zone has expanded to include center field. A top shelf shortstop who likely will play second base for Division II Pace University, Salmonese moved to the outfield this season in an effort to sure up the Waldwick defense.
"In Group 1, you've got to be creative," Clark said. "He's our best overall athlete. He's been getting to balls he has no business getting to, covering everything gap to gap."
The 5-foot-6, 145-pound senior said center field was "a little weird at first," especially since he had to change his throwing motion. He hasn't made an error in 16 games at a new position, handling 33 chances flawlessly and picking up five assists.
"Don't get me wrong, I love the infield," Salmonese said. "It's my thing. But center field has been fun, even though I don't get as many chances as I did at shortstop."
Salmonese said before the season that he had to work on his mental approach to the game, and so far, he's pleased with the results. It took a while for him to get comfortable as the focal point in a good offensive lineup, but now Salmonese is just churning out hits.
Salmonese has two or more in 11 straight games, including 24 hits in his last 38 at-bats (.632). He had a four-hit game Thursday against Leonia and has scored at least one run in 15 games with a .581 on base percentage.
"He's also not afraid to take a walk," Clark said. "When his game is right, a walk could be the same as a triple."
For the season, Salmonese has 30 hits, including six doubles, three triples and 12 RBI. He's stolen 20 bases, scored 27 runs and struck out five times in 62 plate appearances.
http://www.northjersey.com/sports/h-s-baseball-waldwick-s-mike-salmonese-on-a-hot-streak-1.1323950