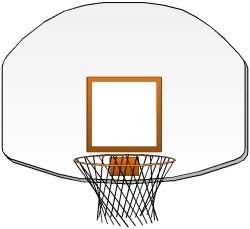 February 17, 2015
The Record
 Keith Idec and Greg Mattura
* Cresskill senior F Sean Kelly raised his game in three victories last week. Kelly had 20 points, eight rebounds and three assists in a Jamboree win over Hackensack. He had 20 points and 10 rebounds against Park Ridge, and 30 points and seven rebounds against Hawthorne Christian to help clinch the NJIC Patriot Division title.
* Midland Park senior Ron Kruis had back-to-back outstanding games shooting the three-pointer. Kruis hit seven threes and scored 29 points in a 63-45 defeat of Saddle River Day. He hit eight treys and scored 28 in a 66-64 loss to Waldwick.
* Paterson Charter freshman F Armoni Sexton scored a career-high 41 points, grabbed 10 rebounds, blocked six shots and recorded five steals in the Lions' 94-60 win against Saddle Brook on Saturday. In three wins last week against Saddle Brook, Wood-Ridge and Wallington, the 6-feet-8 Sexton averaged 25.7 points, 8.7 rebounds, 5.3 steals and 4.3 blocks. Overall this season, Sexton has clicked for 18.4 points, 9.0 rebounds, 3.6 blocks, 2.7 steals and 2.1 assists per game.
* Senior G Jon Tobal has been a consistent factor for Pompton Lakes, which remains above .500 and has qualified for the North 1, Group 1 playoffs. Tobal is averaging a team-high 15.6 points for the 10-8 Cardinals.
* Ridgefield (15-3) won three games last week to stretch its winning streak to six. Senior F Sammy Cekic averaged 13 rebounds against Lyndhurst, Leonia and Kinnelon. Sophomore G John Biggiani scored a career-high 27 against Lyndhurst and is averaging 8.0 assists.
* Weehawken (14-3) forged a 10-game winning streak that featured last week's 45-43 victory over St. Mary. During the streak, senior F McKay LeDuke scored in double figures nine times and averaged 15.7 points. During the streak, senior G Alain Ravelo averaged 13.6 points. He has averaged 18.8 over the past four games.
* Wood-Ridge senior C Will Cook had a very productive week. Cook averaged 27.7 points in three games against Wallington, Paterson Charter and Becton. He shot 27-for-41 from the field and 31-for-36 from the foul line.
http://www.northjersey.com/sports/high-school-sports/boys-basketball/h-s-boys-basketball-fast-break-points-1.1272619