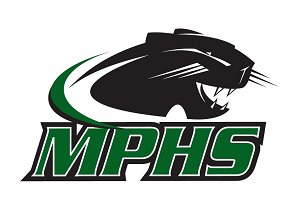 March 12, 2015
Midland Park Suburban News
Greg Tartaglia
Senior shooting guard Ron Kruis became the all-time leading scorer in Midland Park High School basketball history during his team's season finale against Saddle Brook on Feb. 27.
The four-year varsity regular made a free throw with 2:10 left in the third quarter to surpass Rebecca Rabeiro (MPHS Class of 2014), who scored 1,584 points for the Panther girls team. The game was stopped briefly to recognize the accomplishment.
Kruis, who broke the Midland Park boys program record on Jan. 29, ended with 16 points in the 56-52 setback to Saddle Brook. That gave him 487 points this season (21.2 per game) and 1,587 for his career.
Kruis now leads an MPHS boys scoring list that includes 2006 grad Aaron Syversten (1,299), 1997 grad Ryan Fells (1,161) and his older brother, 2009 grad Ken Kruis (1,141). The Panther girls' top point-getters: Rabeiro, Kristy Smith '96 (1,433), Tracy Smith '93 (1,383) and Sara Luberto '12 (1,300).