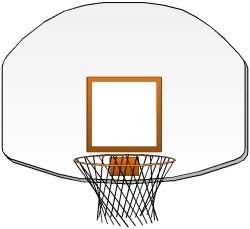 The Record
 BY: Greg Mattura
* Bergen Charter, in its first season in the NJIC and second with a varsity team, earned the program's first victory with Friday's independent win over METS Charter of Jersey City, 57-50. The Yellow Jackets (1-7) trailed entering the fourth, 38-33. Senior G Jaqese McNeil scored 17 points, senior G Alex Martinez 16 and junior F Najier Drakeford 15, and 6-foot-2 senior F Andre Messado grabbed 20 rebounds.
* Junior G Jimmy Ford combined for 19 three-pointers and 63 points in a trio of victories last week for North Arlington (7-4). Ford hit five three-pointers apiece in wins over Wood-Ridge and Immaculate Conception of Montclair, and stroked nine and scored 33 points in a 63-54 victory over Hasbrouck Heights.
* St. Mary coach Brian Gaccione earned his 200th victory a week ago with a 64-50 decision over Weehawken. Gaccione collected 126 wins at his alma mater, Rutherford, where he earned All-Bergen honors and graduated from in 1991. He earned nine wins in one season at Indian Hills and is in his fourth season guiding the Gaels.
To read complete story: http://www.northjersey.com/sports/high-school-sports/boys-basketball/h-s-boys-basketball-notebook-the-latest-news-and-notes-1.1228026