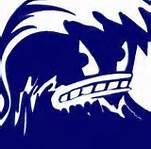 November 24, 2014
By RICH BEVENSEE
SPECIAL TO THE RECORD
UNION — For the past two seasons, the Harrison boys soccer team has enjoyed lengthy postseason runs only to suffer disheartening losses — in the state semifinals last year and the state final the year before.
From the opening whistle in the Group 1 state championship game Sunday, it was clearly evident that Harrison was not going to suffer a similar fate a third straight year.
Led by senior speedster Ali Lakhrif, Harrison put on a clinic that led to one of the most lopsided contests in the history of the state finals. Harrison seniors scored three of the team's four goals en route to a 4-0 victory over Haddon Township and the program's first state title since 2008 at Kean University Alumni Stadium.
"We made it," said Lakhrif, who assisted the game's first goal in the 36th minute. "We wanted to not have the feeling of the last two years. This year we were not going to repeat it, and from the first whistle we were going hard. When the game was over we knew we finally did it."
In locking up the 25th title in the program's history, Harrison also snagged career victory No. 300 for coach Mike Rusek.