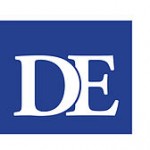 April 12, 2015
MORRISTOWN — After competing in the prestigious Bryan Bennett Invitational tennis tournament at Delbarton on Saturday, Dwight-Englewood coach Joe Iwanski called it "a good experience and a humbling experience."
The Bulldogs started with the good, topping Randolph in the opening round by a 5-0 count. Then came the humbling part as the locals were eliminated from the 12-team affair with a 5-0 loss to the state's top-ranked team, Newark Academy.
"Just being invited here is a real honor," Iwanski said. "The quality of the tennis is tremendous.
"We've got a young and fairly inexperienced team and it was a great experience for them. Any time you win a round at the Bennett, it's an accomplishment."
In the opener against Randolph, Dwight-Englewood got victories from Daniel Nuzhny, Nikhil Kokra and Jordan Runyon, and the doubles pairs of Zach Canelos/Martin Schecter and Rick Sivarak/Sam Garden.
All five Bulldog entries lost to their Newark Academy counterparts in straight sets, but Iwanski said all the matches were competitive.
"It was a little humbling," Iwanski said. "At the same time, our guys were like, 'OK, they're more experienced than us and they're better than us.' But none of our guys had the feeling they had no chance against them.
"Our guys walked away with the feeling, 'You know what? We've got work to do.'"