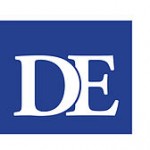 May 10, 2015
MAHWAH — Daniel Nuzhny should be playing tennis in Beverly Hills.
The Dwight-Englewood freshman with the cool red hat and shades, and even cooler demeanor, strutted his way into the first singles semifinals at Saturday's opening day of the Bergen County small schools tournament at Ramapo College.
"I'm not always that easy going," Nuzhny said. "But I'm usually pretty calm."
On Saturday, the Bulldogs' smallish player was as cool as a cucumber as he powered his way past Pascack Hills' Dimitri Chepkunov in the quarterfinals, 6-2, 6-0.
The top-seeded Nuzhny will face Cresskill's fourth-seeded Kenny Hong today at Old Tappan while second-seeded Tom Wright of Saddle River Day meets Mahwah's third-seeded Brett Gilman in the other semifinal.
Dwight-Englewood already has played a host of fellow state powers this spring and Nuzhny said the experience has been huge.
To continue reading story:  http://www.northjersey.com/sports/high-school-sports/boys-tennis/nuzhny-keeps-cool-under-pressure-1.1330563