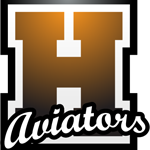 May 13, 2014
By GREGORY SCHUTTA
STAFF WRITER – The Record
HASBROUCK HEIGHTS – Adam Petrovics and Kushal Parikh can always say that they helped longtime head coach Neil McCarthy win a state sectional title in his final season last year.
Now the two seniors are out to bring Hasbrouck Heights another one in their former coach's memory.
Parikh and partner John Rinaldi got the Aviators on the board with a straight-set victory at first doubles, and Petrovics clinched the match moments later as second-seeded Hasbrouck Heights/Wood-Ridge downed No. 7 New Milford, 4-1, in the quarterfinals of the NJSIAA North 1, Group 1 sectional tournament Monday.
– See more at: http://www.northjersey.com/sports/high-school-sports/boys-tennis/aviators-advance-with-heartfelt-victory-1.1014837#sthash.4jFGzu0r.dpuf