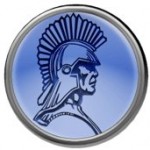 May 7, 2014
By GREGORY SCHUTTA
STAFF WRITER – The Record
Nick Bradley is still ripping forehands down the line with the same regularity that made him a two-time Bergen County tennis champion and a returning state finalist for Waldwick. But he sheepishly admits that his backhand needs work and his serve is not close to where he wants it to be. Not a typical assessment from the usually confident senior. But then again, this is not the same Nick Bradley.   After all, he just started playing left-handed on Tuesday.
"It's a bit of a pride thing," said Bradley, who is recovering from January surgery to repair three torn ligaments in his right wrist. "I want to at least make an appearance. I don't want to be forgotten."
That's why Bradley will be on the court Saturday when the Bergen County Group 1-2 tennis tournament kicks off in earnest at Demarest.
– See more at: http://www.northjersey.com/sports/high-school-sports/boys-tennis/this-lefty-is-all-right-1.1010662#sthash.5CBdkNpo.dpuf