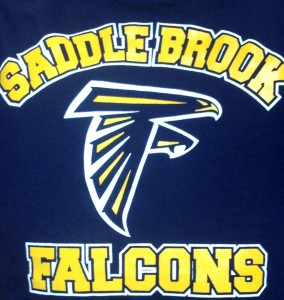 By ED MILLS
STAFF WRITER
Herald News
SADDLE BROOK — Brianna Brooks contributed with her scoring, rebounding, passing and defense. But most of all it was her energy on both ends of the floor that made a crucial difference.
A 5-foot-11 sophomore center/forward, Brooks accounted for 16 points and 12 rebounds with three assists, four steals and four blocked shots to lead Saddle Brook past Becton, 45-40, Monday night in an NJIC Meadowlands girls basketball game at Mario J. Alia Gymnasium.
With Saddle Brook (2-0) clinging to a three-point lead, Brooks made one of two free throws to make it a two-possession game at 44-40 with 20.9 seconds remaining.
"I just want to help out any way I can, whatever is needed I'll try to pick everyone up just like they do for me," said Brooks, who started most of last season as a freshman on the Falcons' 23-5 team that made it to the North 1, Group 1 semifinals. "Becton was very tough but we found a way to come out on top by battling hard for every loose ball and rebound."
To continue reading story:
http://www.northjersey.com/sports/high-school-sports/girls-basketball/brooks-sparks-saddle-brook-to-victory-1.1174517