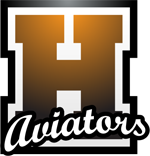 March 12, 2015
By GREG MATTURA
STAFF WRITER | The Record
FRANKLIN LAKES – Nothing that happened to Hasbrouck Heights in the Group 1 state semifinal could dampen its history-making girls basketball season.
Yes, the underdog Aviators lost to New Providence, 55-42, Wednesday night at Ramapo High School, but they played hard and they played well two days after securing the first sectional title in the school's hoops history.
"My girls played their butts off today," said Amanda Kistner, Hasbrouck Heights' coach and an alum, "and I can't be mad about that."
New Providence won thanks to superior speed, ballhandling and, of course, junior Sydney Morang. The 6-foot forward was an inside-outside force and scored 19 of her game-high 25 points in the first half to stake the Pioneers to a 33-17 lead.
Trailing by the 16 points at halftime, Hasbrouck Heights (22-6) showed in the third quarter why it won a sectional title. The Aviators outscored the team from Union County, 17-11, to cut the deficit to 44-34.
"They came out with a lot of emotion and a lot of energy," Kistner said. "Going down [16] at halftime we could have come out and said, 'All right, we're good,' but they stayed hungry, and you can't ask for anything more as a coach."
http://www.northjersey.com/sports/high-school-sports/girls-basketball/hasbrouck-heights-goes-down-fighting-1.1287502