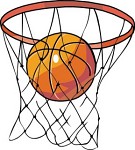 By Mark J. Czerwinski and Ed Mills
Staff writers | The Record
— The Bergen County tournament will be seeded Wednesday and play begins Saturday at the home of the higher seeds. The Passaic County tournament will also be seeded Wednesday with play set to begin a week from Saturday.
— Senior G Stella Mayer continues to play well for Dwight-Englewood. She's averaged 15.3 points, 6.6 assists and six steals in three games last week, and is averaging 16.9 points for the season.
— Senior G Alisa Giordano has helped Wood-Ridge (8-2) get off to one of the best starts in program history. Giordano is averaging 15.4 points, including 30 three-pointers, and has 39 steals.
— Becton is getting strong performances from senior G/F Dany Balaskovits (13.1 points and six rebounds per game), junior F Sam Frola (9.4 points, 10 rebounds) and junior F Sam Stallone (8.2 points, 9.8 rebounds).
To read complete story: http://www.northjersey.com/sports/h-s-girls-basketball-notebook-the-latest-news-from-the-hardwood-1.1227996