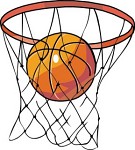 February 17, 2015
The Record
Mark J. Czerwinski and Ed Mills
* Wood-Ridge senior G Alisa Giordano averaged 18.3 points, 6.3 steals, five assists and four rebounds in three wins last week, including her 1,000th point.
* Leading scorers through four rounds of the Bergen tournament: Samantha Fuehring, Immaculate Conception, 23.5 points per game; Caitlin Roche, IHA, 13.7; Danielle Deoul, Saddle River Day, 13.5; Destiny Hall, Paramus Catholic, 11; Jordan Wilmoth, IHA, 10.5.
* Senior F Kendall Caruso set a Secaucus single-game record with seven three-pointers in a win over Harrison last week. The Patriots also set a team single-game record with 14 three-pointers.
* Senior G Sukdarshan Kaur continues to star for Lodi, averaging 18.5 points per game.
* Glen Rock has won seven straight and can sew up the NJIC Colonial Division crown with a win over Rutherford on Thursday. Sophomore G Elizabeth Alba has been playing well, averaging 15.2 points over the last four games.
* Saddle Brook (14-4) has won seven straight. Sophomore F Brianna Brooks has had the hot hand during the streak, averaging 17.8 points and 15.6 rebounds. Junior G Cherie Smedlie has 38 three-pointers and is averaging 12.3 for the season.
http://www.northjersey.com/sports/high-school-sports/girls-basketball/h-s-girls-basketball-notebook-the-latest-from-the-hardwood-1.1272651