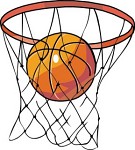 January 13, 2015
The Record
By: Mark J. Czerwinski
* Emerson is playing with more confidence after wins over Waldwick and Fair Lawn last week. Senior Fs Samantha Bussanich and Rachel Murphy are both averaging 10 rebounds per game, and sophomore G Devin Riker averaged 13.5 points in last week's wins.
* Junior G Kristina Ulrich has been a big part of Secaucus' North Jersey-best, nine-game winning streak. She's averaging 13.4 points, 2.2 assists and two steals for the unbeaten Patriots.
* St. Mary (3-3) has topped last season's win total thanks to some fine play by junior Gs Samantha Tello and Makiela Walker. Tello is averaging 13 points, four assists and eight rebounds. and Walker averages 11 points, eight rebounds and three steals.
* Hawthorne Christian split its first four games to equal last season's win total. Senior G Theo Mandaro has been standing out on defense by averaging three steals per game.
* A young Eastern Christian squad is going through some growing pains, but coach Barry Veenstra is thrilled with the progress of a strong sophomore class that features Gs Erin Vander Plaat and Brooke Van Lenten. Junior F Kelly Tanis also has done a good job as the leading rebounder.
* Saddle Brook has won 20 straight home games dating to 2013.
to read complete story go to: http://www.northjersey.com/sports/high-school-sports/girls-basketball/h-s-girls-basketball-notebook-the-latest-from-the-hardwood-1.1191618