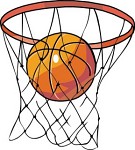 January 6, 2015
The Record
NJIC highlights from the Record's girl's basketball notebook
* Natalie Miller has picked up right where she left off last season for New Milford. The sophomore G averaged 13 points and 5.4 rebounds through her first five games, and connected on 18 three-pointers.
* Senior G Andie Lennon is off to a quick start for unbeaten Secaucus, averaging 17.7 points. She has 12 three-pointers in six games.
* Group 1 Cresskill had a productive holiday season, picking up a basketful of power points with wins over Wayne Valley and Clifton in the Bergen-Passaic Tournament. Senior G/F Krystin Swan averaged 13.5 points and sophomore G Erin McQuillen 12.5 in the tournament.
* Junior G Stacey Porzl was the MVP for Hasbrouck Heights in the Butler Christmas Tournament after averaging 15 points in two wins. Senior C Stephanie Pagan also has played well for the Aviators, and is averaging 11.2 points through four games.
* Junior sisters Grace and Rose D'Annibale are playing well for Waldwick. Grace is averaging 13 points, five rebounds and two steals in five games, and Rose is averaging 10 points, five rebounds, three assists and two steals.
* Ridgefield has opened with four straight wins. The Royals have been playing outstanding defense, led by Gioia Abreu (six steals per game) and Emma Rush. Taylor Jakuc is averaging 14.5 points.
* Rebuilding Garfield picked up consecutive wins over Park Ridge and North Arlington. Sophomore guards Denia Diaz and Alizette Soto were the sparkplugs, averaging 12 points apiece in the wins.
* Dwight-Englewood senior G Stella Mayer continues to thrive, averaging 19.1 points, four assists and 2.3 steals in seven games.