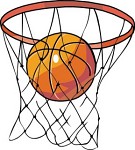 February 3, 2015
By: Mark J. Czerwinski and Ed Mills
The Record Sports
* Leading scorers through two rounds of the Bergen County tournament: Samantha Fuehring, Immaculate Conception, 19 points per game; Danielle Deoul, Saddle River Day, 18; Destinee Hall, Paramus Catholic, 17; Elena Pulanco, Holy Angels, 17; Melissa Heath, Northern Highlands, 16; Amber Porrett, Dumont, 16.
* Senior PG Andrea Garcia helped Leonia pick up two wins last week, averaging eight points, 10.5 rebounds, seven assists and four steals. Garcia is averaging 8.2 points, 10.3 rebounds and 5.5 assists, teaming with freshman C Leah Higgins (12.5 rebounds, 5.2 blocks) to lead the Lions.
* Waldwick coach Frank Clark is happy with the development of freshman Jessica Turner. She's started the past two games and averaged 10.5 rebounds.
* Senior F Fuehring gets most of the attention, but Immaculate Conception's supporting cast is playing well. That includes Jasmine Gee (10 points, 8.7 rebounds per game), Khayla Latimer (eight points, four assists) and Breanne Bellerand (4.5 steals, 4.2 assists).
* Ridgefield is 10-4 thanks, in a big way, to the defensive play of seniors Gioia Abreu and Emma Rush, and the three-point shooting of guards Taylor Jakuc and Vivi Carrero.
* St. Mary has a solid one-two offensive punch in Samantha Tello (14 points per game) and Makiela Walker (11), but the Gaels have gotten a nice lift from senior F Francesca Morra (10).
* Palisades Park (9-7) has won nine games for the first time in 12 years. A big reason for the Tigers' success is senior G Allie Lacorozza, who is averaging 10 points, six rebounds and three assists in addition to anchoring the defense.
* Freshman F Sofia Hanson scored a career-high 19 points in Midland Park's win over Emerson on Thursday.
Full story: http://www.northjersey.com/sports/high-school-sports/girls-basketball/h-s-girls-basketball-notes-manchester-s-kadejhia-sellers-hits-milestone-1.1263408