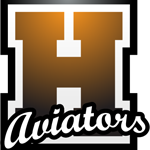 The Record – Girls soccer
No. 18 Hasbrouck Heights
Last year's record: 19-3
Final ranking: No. 16
Marquee game: at New Milford, Sept. 27
Best assets: The Aviators return several talented playmakers, led by senior forward Tiffany Rodriguez and junior midfielders Victoria Barris and Jillian DiGiacinto. Their speed up the middle, along with the wing middies, should keep opposing defenses off-balance and prevent them from keying on one player.
Defensively, Hasbrouck Heights is young but does return senior goalie Diana Torres. Her experience leading the team to a league title and sectional semifinal appearance last year should help steady the new backline.
Biggest concern: The Aviators were a senior-led team last year and need to find replacements for several key players, including star forward Maggie Filja and standout defender Kristen Delcalzo. Finding new leaders will be vital to repeating as league champs and challenging for the sectional title.
— Brian A. Giuffra
– See more at: http://www.northjersey.com/sports/high-school-sports/girls-soccer/h-s-girls-soccer-countdown-no-18-hasbrouck-heights-1.1069379#sthash.jnfvO1GA.dpuf