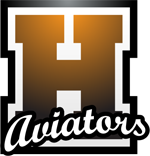 Sunday, May 26
STAFF WRITER – The Record
RANDOLPH – Jillian DiGiacinto of Hasbrouck Heights wanted to stick up for her older sister. In the process, she helped the Aviators win a team title at the North 1, Group 1 state girls track and field championships Saturday.
In a thrilling back-and-forth 800-meter race, freshman DiGiacinto edged Pequannock's Carly Hausleben for the gold with a 2:29.37 clocking. Hausleben took the silver in 2:29.65 and junior Jenna DiGiacinto was third in 2:30.93.
"We [Jillian and Jenna] had been first and second for most of the race but then the Pequannock girl got in front of us about 100 meters from the finish," said Jillian DiGiacinto. "I knew my sister wasn't having her best day, but if it came down to me or the Pequannock girl she would want me to come out ahead. So I got some extra energy and burst through the last 50 meters or so and it was enough. I'm happy one of us won the gold."
Jillian DiGiacinto, who tripled by also posting victories in the 400-meter run and the 400 hurdles at the two-day meet at Randolph High School's John J. Bauer Memorial Field, sparked the Aviators to a 102-93.33 victory over Pequannock. As the top two teams in their section, both schools qualify for the state Group 1 finals this weekend at Egg Harbor Township.
Pequannock won two relays to make the end result close with Heights. The Golden Panthers' foursome of Marlo Wehrer, Carly Hausleben, Julia Wehrer and Elena Borovskis took the 4-x-400 in 4:08.92, and Taylor Carmichael, Erin McGrogan, Julia Wehrer and Borovskis won the 4-x-100 in 51.56.
In North 1, Group 4, Ridgewood's quartet of Anna Caffrey, Sirai Ramirez, Lauren Monnerat and Micaela McPadden mined gold in 4:06.09 to help the Maroons take second in the team competition with 80 points to 112 for Randolph. Catherine Pagano had a 10:57.60 to win the 3,200 for Ridgewood a day after claiming the 1,600 in 4:59.11 on Friday night.
Passaic Tech's Alexes Washington completed a double in the 200 as she won that race in 25.66 after finishing first in the 100 in 12.63 on Friday.
Rosie Menyhart took the North Non-Public A triple jump for Paramus Catholic in 37-4. Jenna Dyksen took double gold for Hawthorne in North 1, Group 1 by winning the 100 high hurdles in 15.48 and the triple jump in 35-3 1/2. Also in North 1, Group 1, Kinnelon's Nicole Rodriguez won the 3,200 in 12:02.15 on Saturday and the 1,600 in 5:31.32 on Friday.
Lisa Sesink-Clee doubled for Holy Angels, winning the javelin in 133-2 and the shot put in 38-1 in North Non-Public A. Also in the North Non-Public A section, Paramus Catholic's Tatiyanna Sanders won the long jump in 16-10.