BY 
PAUL SCHWARTZ
 –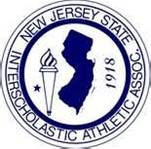 STAFF WRITER
The Record / Sunday, February 24, 2013
TOMS RIVER — Before the winter season started, Alysha Menzies made a difficult decision. The Garfield senior would forego her final high school basketball season and join the indoor track team instead in search of breaking the school outdoor shot put record of 38-10 1/2, set by Danielle Dabaghian in 2003.
But Menzies got much more than that Saturday afternoon.
With a throw of 40 feet, 2 1/4 inches, 2 feet better than her previous best, she:
* Took third in the State Meet of Champions, the highest finish in any event for a North Jersey athlete among the 11 medal winners Saturday.
* Became the highest placer in Garfield indoor meet history, and the first since Nancy Scott placed fourth in the 800 meters in 1991.
* Became the fourth New Jersey girl and 12th in Bergen County history to break the 40-foot barrier, and took the yearly lead among North Jersey throwers.
* Broke the Garfield indoor school record set at 38-2 1/2 by Dabaghian in the 2004 winter season, a record she had missed by just a quarter-inch while winning the Bergen County championship on Tuesday.
"I didn't think I could break the school record unless I had better technique and I had to work on it during the winter," said Menzies, who has a personal outdoor best of 37 feet. "It was very hard to tell the basketball coach and the players that I was leaving but sometimes you have to make a personal decision that's right for you."
After some early season success, Menzies struggled in midseason, adjusting to the indoor throwing circle and the indoor shot, which is slightly bigger in size (but the same 4 kilogram weight) as the outdoor variety.
"I didn't want to disappoint myself or anyone else," she said of her midseason slump, which ended with the Bergen win. Then she shocked herself and everyone else with her big effort on her first throw of the trials, which placed her second until the next-to-last throw of Kingsway's Tara Daniels pushed her into third. Carrie Wasdyke of Jefferson won the event at 41-3 1/2.
Mahwah's James Buser continued his magnificent season by placing fifth in the boys 800 (1:53.90) behind the record-setting 1:51.72 performance by Isaac Clark of Pleasantville. Buser, who first broke two minutes indoors in winning the Big North Patriot league meet Jan. 14, now sits on the all-time indoor Bergen list behind Ben Malone of Pascack Valley, the defending national champion, two-time state indoor 800 champ Ken Sinkovitz of Bergen Catholic and 2011 outdoor 800 champ Bradley Paternostro of Ramapo.
"I knew I'd have to go out much quicker today and it was harder to stay near the front, because I was boxed in early," Buser said. "But I was able to get out with a chance to run fast."
The rest of the meet was a case of opportunities missed by many of the area's best. Deanna DiLandro of Ramapo, the favorite in the 800, went out much slower than she has the past two races and fell prey to the great finish of Olivia Baker of Columbia. DiLandro finished fourth in 2:15.49, more than two seconds slower than she ran last week.
Josette Norris of Tenafly was fifth in the girls 1,600 in 5:03.06, losing to Emily Bushey of Vernon, who she had beaten in the sectional and Group 3 meets.
"It was a good learning experience," Norris said. "I got to the front at 800 meters and I should have gone for it right then, but I got a mind cramp and she just was better prepared than I was today."