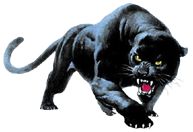 November 11, 2014
By CHUCK O'DONNELL
STAFF WRITER |
The Record
Peter Lejawa says he hopes he can play football in college, wherever he might end up next fall. That's ironic, since it took some coaxing just to get him to join the Wallington team four years ago.
"Freshman year, Coach [Barry] Blauvelt got me into football, and ever since then I just want to keep thanking him for bringing me into football," the senior defensive tackle/offensive tackle said. "I love football now and I just want to keep playing and playing.
"He said, 'Pete, you're going to grow up to be a big dude. You're going to be a good football player. Just come out and see how it is.' The first day of practice, I didn't like it at all, but hey, I stuck with it."
Lejawa, now 6 feet 4 and 315 pounds, says much of his self-confidence has been drawn from great performances in big games, and none have been as big as Friday night's 20-6 victory over rival Becton. It was Wallington's first win over Becton since 2004.
By the coaches' count, the Panthers ran the ball behind The Record Male Athlete of the Week 24 times for 139 yards. By their estimation, the right tackle who turned 18 on Monday had 11 pancake blocks.
And when he wasn't putting opposing linemen on their backs, he was causing havoc on defense. Lejawa had seven tackles, including a sack. The game film showed he had three quarterback hurries.
The second-half sack is the one play that will be forever etched in his mind. After all, he had to fight off a guard and a tackle to get to the quarterback.
"On the inside of that line, I have the emotional feeling that no one can stop me, no one can block me, and that right when the ball is snapped, I use all my will, my speed, my strength, my power to get the offensive lineman off of me and chase down that running back or sack the quarterback," Lejawa said "That's all that goes through my mind."