Saturday, July 20, 2013
STAFF WRITER – The Record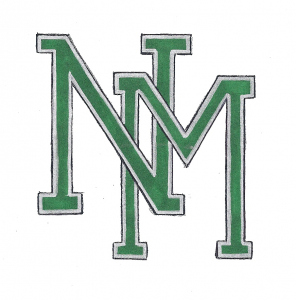 The Senior Spotlight is a look at 50 rising seniors who could make an impact in the 2013-14 school year.
Ignoring the fact that he is still relatively new to his sport compared to his peers, Chris Wang has come to expect a lot from himself.
The New Milford star is only entering his fifth year in the pool, but the rising senior already has proven to be among the most talented and versatile swimmers in New Jersey.
Wang showcased his talent at the tate Meet of Champions, where he earned a pair of top-four finishes — third in the 500 freestyle and fourth in the 200 individual medley.
"I was actually expecting a little better showing," said Wang, who has been in contact with several Division I schools, such as Dartmouth, Penn and Penn State.
"In the 200 IM, I was definitely expecting more and the 500 free was kind of disappointing, too. Next year I'm changing strokes and swimming the 100 fly and 200 IM and hopefully breaking the state record in both of them."
Lofty goals for anyone, but especially for Wang, considering he didn't start swim lessons until the seventh grade.
"My parents started taking me to swim lessons and they talked to the instructor who said I was pretty fast," Wang said in a phone interview from Orlando, Fla., where he and his club team, the Scarlet Aquatics, are competing in the Southern Zone Sectional Championships. "The instructor said I should join a team."
Wang eventually hooked up with the New Jersey Wave, where he's consistently made his way up the club program's record boards.
New Milford/Dumont swim coach Hayley Devereaux has seen a similar progression in Wang's development since taking over the program two years ago.
"Chris is an amazing asset to our team and continues to excel more each year," Devereaux said. "I've had the privilege of seeing him continuously improve and have tremendous success."
In addition to Wang's state record aspirations, he also is hoping to qualify for the U.S. Open and World Championship trials by the end of his senior year and earn a Division I scholarship.
A bit unheralded competing in the same county with the likes of Bergen Catholic, Demarest and Tenafly, Wang has shown he belongs with the best, as evidenced by top-three finishes in the Bergen Meet of Champions in the 100 butterfly and 500 freestyle.
The winners of those events? Eventual state champions Terry Li of Demarest and John Nunez of Paramus Catholic.
He's not blessed with the prototypical swimmer's body at 5 feet 7, 130 pounds, but Wang's work ethic and determination have set him apart from most of his competition.
"After an extremely successful junior year, I can't wait to see what next year will bring," Devereaux said. "We will all be sad to see him go."