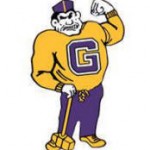 May 19, 2015
This time, Mike Gutierrez did more than just keep Garfield in the game. The sophomore right-hander kept top-seeded Mahwah off-balance Monday and pitched out of a huge jam in the bottom of the seventh to give the 16th-seeded Boilermakers a 3-2 win in the opening round of the North 1, Group 3 state baseball tournament.
"That park is so small, but he pitched one hell of a game," said Garfield coach Charlie Rigoliosi. "It got a little tense there at the end, but he pitched out of it."
Gutierrez (5-2) scattered seven hits, walked two and struck out eight. He took a 3-0 lead into the bottom of the seventh, thanks to a solo home run by senior shortstop Kevin Buron in the top of the first and a two-run home run in the top of the seventh by senior outfielder Ricky Reyes.
Mahwah, No. 3 in The Record baseball Top 25, had the tying run on second with one out, but Gutierrez retired the last two hitters, catching the final pop out himself for Garfield's ninth win in 12 games.
http://www.northjersey.com/sports/high-school-sports/boys-baseball/garfield-pulls-off-major-upset-1.1337495