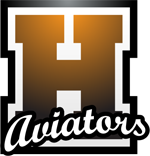 By BRIAN A. GIUFFRA
STAFF WRITER | The Record
SUFFERN, N.Y. – Mauro Altamura is using his experience wrestling at Madison Square Garden to launch an attack at gold at the Bergen Holiday wrestling tournament.
He knows it won't be easy with a defending tournament finalist standing in his way. But Altamura is confident the lesson he learned under the bright lights of the Garden has put him in position for a special season.
The senior at Hasbrouck Heights cruised into the 220-pound semifinals at the BCCA George Jockish Holiday tournament with a pair of impressive first-period pins on Monday at Rockland Community College.
He is to face Bergen Catholic senior Connor O'Brien in the BCAA semifinals today, and isn't taking anything for granted after losing to defending New York state champion Nathanael Rose in the Grapple at the Garden on Dec. 21st.
http://www.northjersey.com/sports/high-school-sports/wrestling/hasbrouck-heights-senior-on-gold-quest-1.1183139st a day after earning his 100th win.