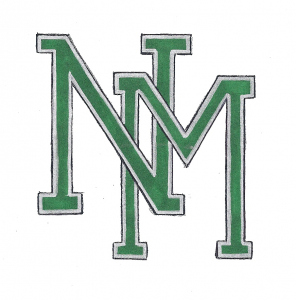 February 27, 2015
By GREG SCHUTTA
STAFF WRITER | The Record
It's tournament time in North Jersey: on the court, on the ice, on the track and on the mat.
And no matter the sport, it's all about one thing for the athlete – getting hot at the right time.
For wrestler John Burger of New Milford, it's simply a matter of confidence in yourself.
"You have to go in mentally ready," the sophomore 113-pounder said. "You can't think about who you're facing. Mostly you have to think about your training."
That's where Burger's mind was last week when he scored back-to-back wins over Bergen Catholic's Evan Quinn and Dumont's Ian Tolotti, two state-ranked wrestlers, to win his first District 7 championship.
"I knew it would be a difficult district," Burger said. "But I knew how hard I'd worked in the off-season practicing, running, lifting. It was probably the most active off-season I've ever had."
Burger, the third seed, knocked off second-seeded Quinn, 13-6, in the semifinal, then downed Tolotti, 5-2, in the final. A year ago, Tolotti pinned Burger to win the district title.
"I stayed focused every period on every shot," he said of his district run. "It's very physical. But it's more mental than anything."
He and the seven other 113-pounders still alive in one of the deepest and most competitive brackets in Region 2 will have to maintain that mental edge as the tournament resumes tonight with the quarterfinals at Bergen Community College.
Besides Tolotti and Quinn, who both easily won their first-round bouts Wednesday, the bracket also includes Bergen Holiday champ Evan DeLuise of Don Bosco, 27-bout winner Jason DalCortivo of St. Joseph, rivals Chris Caban of Lodi and Jordan Robinson of Garfield, and Demarest's Andrew Hurdman.
Burger, the only wrestler who hasn't lost to anyone in the bracket, will face Robinson, a 36-bout winner, in the quarterfinals, with Tolotti possibly waiting in the semis.
"What happened last weekend might have meant something to some people," he said. "But I know that this bracket has a ton of depth. I have to go in with the same mind-set I had last weekend, expecting to win and keep doing what I've been doing so far."
http://www.northjersey.com/sports/high-school-sports/wrestling/new-milford-s-burger-has-right-attitude-1.1279399