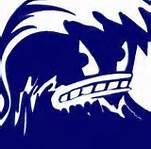 By  Yueh Ho | The Jersey Journal
The temperature was below 50 degrees, and the Harrison High School field was damp from a steady precipitation that lasted throughout the match earlier today. There was no wind, but the wet turf made it harder to control the ball.
"On a turf field the ball tends to move quicker," Harrison head coach Mike Rusek said. "We told kids, pass the ball to each other's feet, don't kick to space because it could go out of bounds. I think we did a good job with that. They played very well."
Top-seeded Harrison had little problem adjusting to the conditions, and overwhelmed No. 9 Bloomfield Tech in a 9-0 victory in the second round of the NJSIAA North 2, Group 1 boys soccer tournament.
The Bengals looked uncomfortable on the field, often looking disoriented and kicking inaccurate passes. Harrison played much more physically, and Bloomfield Tech found itself on the defensive for the majority of the game. The Blue Tide notched 21 shots on goal to the Bengals' two.
"It was a good win under tough conditions. There's no wind out here, it's just cold and wet and we decided to go for it and it worked out for us" Rusek said.
The Blue Tide offense was highlighted by Ali Lakhrif, who ended the day with a hat trick. He demonstrated his relentless drive all afternoon, particularly on his second goal. After his first shot was successfully deflected by the goalkeeper, he stayed with the play and headed the ball in for a score.
"(Ali Lakhif) done great all year long. He's really the guy that gets the job done. He's our top goal scorer and we're hoping he just continues this throughout the state tournament," Rusek said.
Harrison now advance to the sectional semifinals on Monday against the winner of tomorrow's match between fourth-seeded Brearley and No. 5 New Providence. The Blue Tide have won two consecutive sectional championships and after the Blue Tide's shutout performance earlier this afternoon, Rusek sees no reason why his team can't repeat once more.