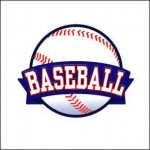 * Lodi continues to get outstanding pitching from seniors PJ Potter and Zach Spero. Potter has four wins, all against teams that were ranked in The Record Top 25, a 0.56 ERA and 49 strikeouts in 49 2/3 innings. Spero has a 1.50 ERA and 55 strikeouts in 43 innings.
* The NJSIAA will announce seeds for the state tournament Thursday.
* Senior P/2B Nick Champino had a huge week for Wood-Ridge. He had 10 hits in 15 at-bats, including four doubles, six RBI and two stolen bases.
— Mark J. Czerwinski and Keith Idec  / Record Sports