Boys tennis
State Tournament

Group 1
Semifinal
Glen Rock 3.5, Haddon Township 1.5 
Singles: Matt Shulkin, Glen Rock, def. Ryan Erhardt 6-0, 6-1; Derek Chen, Haddon Township, def. Jason Kapiloff 6-2, 6-3; Andrei Mircea, Glen Rock, def. Brendan Mulligan 6-2, 6-3. Doubles: Gonzalo Aldaz and Ryan Burke, Glen Rock, def. Aidan Donohue and Michael Cosenza 6-2, 6-4; Guillermo Aldaz and Nirvan Chandiramani, Glen Rodk, tied Nick Walton and Dermot Sheehan, scores unknown
Final
Glen Rock 3, Glen Ridge 2
Singles: Matt Shulkin, Glen Rock, def. Jan Bobrowski 6-1, 6-2; Tyler Blanz, Glen Ridge, def. Jason Kapiloff 6-0, 6-0; Andrei Mircea, Glen Rock, def. Ben Woertz 6-1, 6-0. Doubles: Gonzalo Aldaz and Ryan Burke, Glen Rock, def. Segun Wallace and Ryan Hirsh 6-2, 6-3; Grant Ghaemi and Ethan Tipping, Glen Ridge, def. Guillermo Aldaz and Nirvan Chandiramani 6-1, 7-6 (7-5).
Regular season
Secaucus 5, Ridgefield 0
Singles: Shivam Rajwani, Secaucus, def. Thomas Cerulli 6-0, 6-0; Nirish Chilakala, Secaucus, def. Ayman Baba 6-0, 6-0; Dev Chandarana, Secaucus, def. Jason Lee 6-0, 6-0. Doubles: Vatsal Dwivedi and Harsh Sanghvi, Secaucus, def. Gabriel Genao and Jungwoong Min 6-3, 6-2; James Cottrell and Ayush Agarwal, Secaucus by forfeit.Jn
Baseball
Garfield 10, Rutherford 2
2B: (G) Derek Pena 2. RBI: (G) Pena 3, Gabriel Leon, Brayan Ramirez 2, Jake Smith, Kyle Demeester 3. WP: Evan Peterson.
Softball
State Tournament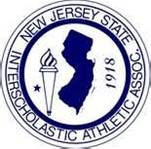 North 1, Group 1 semifinal
Kinnelon 6, Pompton Lakes 3
2B: (K) Cat Bodner, RBI (K) Bodner, Kristyn Carroll, McKayla Coppla, Jenna Dermksian, Allyson Balonze, Rene Ritacco. WP: Carroll.
Regular season
North Arlington 12, Paterson Charter 0
2B: (NA) Rhi'Anna Gomez. 3B: (NA) Gomez. RBI: (NA) Maira Guiterrez, Kayla Fitzsimmons, Gabby Kaminski, Gomes 4, Vivianna Da Silva 2, Jeylene Joza, Emma Magalhaes. WP: Guiterrez.
Leonia 17, Bergen Charter 0 (3 innings)
2B: (L) Andrea Kuruc, Haley Aleksic, Lola Fernandez. RBI: (L) Kuruc, Kierstyn Klinger, Fernandez, Hannah Jacobwitz, Georgiana Stamboulos. WP: Regan Lynch (3-1). LP: K. Gastin.
Becton 11, Saddle Brook 1 (5 innings)
2B: (B) Gabriella O'Hare. 3B: (B) Caitlin Nozka, HR: (B) Carly Polmann. RBI: (B) Nozka 2, Polmann 2, Emma Romano 2, O'Hare, Kayla O'Brien, Lauren O'Shea. WP: Polmann.
Glen Rock 15, Hawthorne 4
2B: (GR) Mira Fish, Vivienne Dietrich, Angela Gilmartin, Natalia Danyluk, Nori Tsiang. (H) Dani Sancho. HR: (H) Emily Barbire. RBI: (GR) Fish 3, Dietrich 2, Gilmartin 3, Danyluk, Colette Quigley 2, Lindsey Santaella 3, Sophia Brencovich. (H) Barbire 3, Mackenzie Scrivens. WP: Fish. LP: Emily Bakker.
Waldwick 12, Ridgefield 0
2B: (W) Rizzi 2. RBI: (W) Buschgans, Rizzi 2, Schulhafer, Markman 2, Belisle, Mangler 2. WP: Sage Rizzi