North Jersey Interscholastic Conference
Boys Basketball Rankings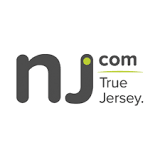 Advance Media / NJ.com rankings
1-Saddle River Day (6-1)
2-Paterson Charter (2-0)
3-Dwight-Englewood (5-0)
4-St. Mary's (Ruth.) (5-0)
5-Hasbrouck Heights (7-1)
6-Lodi (7-1)
7-Cresskill (5-2)
8-Secaucus (4-0)
9-Rutherford (3-0)
10-Bogota (3-2)
Mike Kinney covers North and Central Jersey boys basketball. He can be reached at mkinney@njadvancemedia.com. Follow him on Twitter @MikeKinneyHS
Brandon Gould covers North and Central Jersey boys basketball. He can be reached at bgould@njadvancemedia.com. Follow him on Twitter @BrandonGouldHS.
NORTH JERSEY INTERSCHOLASTIC CONFERENCE
Girls Basketball Rankings
1-Saddle River Day (5-1)
2-Secaucus (7-0)
3-Cresskill (4-3)
4-Wood-Ridge (7-1)
5-Lodi Immaculate (7-0)
6-Dwight-Englewood (5-0)
7-Emerson Boro (3-3)
8-Ridgefield (3-1)
9-Hasbrouck Heights (8-1)
10-Midland Park (3-2)
Brian Deakyne and Luis Torres cover girls basketball and may be reached at bdeakyne@njadvancemedia.com and ltorres@njadvancemedia.com. Follow them on Twitter @BrianDeakyne and @ByLuisTorres.