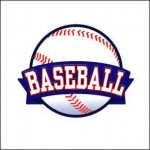 April 14, 2015    
NJIC
LEONIA 4, HARRISON 3 (at Harrison): Freshman designated hitter Keith Galfo's two-out single in the top of the seventh inning scored Dylan Aponte, giving the Lions a Liberty Division win.
Aponte had two doubles and two RBI as the Lions (3-2) dug themselves out of a 3-0 first inning hole. Senior outfielder Tyler Moldoff added an RBI, and junior ace Kyle Marshall picked up the win.
BECTON 4, HASBROUCK HEIGHTS 3 (at Hasbrouck Heights): Freshman shortstop Joe Emerson doubled home the go-ahead run in the top of the seventh, and the Wildcats hung on for a Meadowlands Division victory.
Senior Joe Penna started the seventh inning rally with a two-out walk and a stolen base. He also threw a complete game five-hitter, shutting out the Aviators over the last five innings.
WOOD-RIDGE 12, PATERSON CHARTER 0 (at Wood Ridge): Junior right-hander Joe Batcho tossed a five-inning two-hitter, striking out nine to lift the Blue Devils in Meadowlands Division action.