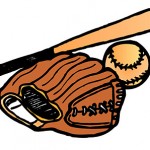 NJIC BASEBALL

WALDWICK 11, PARK RIDGE 5 (at Park Ridge): Sergio Diaz hit a two-run homer in the first inning, leading the way for the No. 16 Warriors in Patriot Division action. It was coach Frank Clark's 100th career win.
MIDLAND PARK 5, CRESSKILL 3 (at Midland Park): Mike Holland's two-run double in the third inning was the difference for the Panthers in a Patriot Division matchup. Greg Bulick scattered five hits and struck out four for the complete game win.
HAWTHORNE 4, LODI 3 (at Hawthorne): Calvin Graham led off the bottom of the ninth with a triple and Teddy Wagner singled him home as the No. 25 Bears came away with a Colonial Division win.
HASBROUCK HEIGHTS 2, SADDLE BROOK 1 (at Hasbrouck Heights): Bobby Colton had four hits, including a leadoff home run in the bottom of the eighth inning to power the Aviators to a Meadowlands Division victory. Chris Tattoli picked up the win, striking out five in relief.
NON-LEAGUE
WEEHAWKEN 3, NEW PROVIDENCE 2 (at New Providence): Ohanny Jesurum's RBI double capped a two-run seventh inning that lifted the Braves.