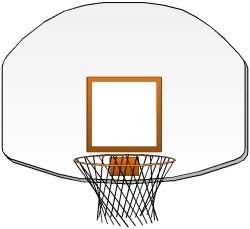 H.S. boys basketball notebook: Feb. 23, 2015
By: Keith Idec and Greg Mattura
The Record
* Bogota (11-10) has stayed above .500 despite injuries. Freshman G Deiker Padrino came off the bench, hit five three-pointers and scored 21 points in Thursday's 63-49 win over Midland Park. That's the most points produced in a single game by a Bucs freshman since Pat Sullivan in 1986-87.
* Emerson (5-17) posted back-to-back wins last week for the first time this season and both were by one point. The Cavos defeated Palisades Park, 39-38, after junior Gianni Carpenter hit a game-tying three-pointer and junior Danny Auriemma scored the final point on a free throw. Auriemma's put-back with 20 seconds left lifted them over Park Ridge, 32-31.
* Garfield (19-3) boasts a six-game win streak, featuring a 55-48 overtime win against Cliffside Park and a 49-47 upset of Cresskill. Senior G Taariq Cheatom scored 12 in the fourth quarter of OT against Cliffside Park. Senior F Travis Bennett had 21 points and seven rebounds against Cresskill.
* Harrison (14-6) has been stellar after starting the season 0-4. Junior F Quincy Rutherford leads the Blue Tide in scoring at 16.0 points per game and junior G/F Chris Downs averages 12.0. Senior Alex Cajiga averages 10.0 points and 9.0 boards for a team that won seven games last season.
* Hasbrouck Heights senior G Keith Mlenak surpassed 1,000 career points after pumping in 36 points in Thursday's 82-74 victory over Wood-Ridge.
* Palisades Park (13-10) has been led by brothers Kevin and Will Taylor. Will, a 6-foot-2 sophomore C is averaging 13 points and 7.0 rebounds. Kevin is a junior averaging 10.0 points and 6.0 assists.
* Saddle River Day (11-11) has won five of its past six games. In those six games, senior G Alex Stein averaged 14.5 points and his twin brother, Louis, averaged 10.5. Senior G Michael Nova averaged 12.5 and senior G Jake Lassow added 10.5 per game.
http://www.northjersey.com/sports/high-school-sports/boys-basketball/h-s-boys-basketball-notebook-feb-23-2015-1.1276789