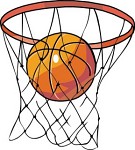 February 24, 2015
The Record
By:  Mark J. Czerwinski and Ed Mills
* Ridgefield has won seven of its last nine games. Senior G Taylor Jakuc hit eight three-pointers while averaging 14 points in three games last week, and junior G Vivi Carrero hit 10 threes while averaging 13 points.
* Junior G Kristina Ulrich has stepped up down the stretch for unbeaten Secaucus. She has scored 61 points in her last three games, including 20 in Saturday's Hudson County tournament win over St. Dominic Academy, to bring her average up to 13.8.
* Leonia senior PG Andrea Garcia is finishing with a flourish. She averaged 12 points, 11 rebounds, six assists and five steals in three games last week, including a game-winning basket with 10 seconds remaining against Wallington.
* Wood-Ridge has won five straight, winning the NJIC Meadowlands Division crown at 14-0. Junior F Bailey Wyrostek has been a major contributor, averaging 9.2 points and 8.1 rebounds.
http://www.northjersey.com/sports/high-school-sports/girls-basketball/h-s-girls-basketball-notebook-the-latest-from-the-hardwood-1.1276802