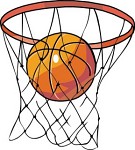 By: Mark J. Czerwinski and Ed Mills
The Record Sports Department
* Waldwick (9-8) has climbed above .500 with strong performances from senior defensive anchor Colleen Moran (5.5 rebounds and two steals per game) and freshman Lauren Toolen (6.5 points, five rebounds, two steals per game).
* Leading scorers through three rounds of the Bergen County tournament: Samantha Fuehring, Immaculate Conception, 21.3 points per game; Destinee Hall, Paramus Catholic, 15.6; Danielle Deoul, Saddle River Day, 14.6; Melissa Heath, Northern Highlands, 14.6; Kailyn Sytsma, Old Tappan, 13.
* Junior F Kayla Oge had a big week for Saddle River Day, averaging 12.6 points, 11.3 rebounds and 3.6 blocks in three games. That included 12 points, 10 rebounds and three blocks as the Rebels eliminated defending champion Northern Highlands from the Bergen tournament.
* Becton has won six of seven. Junior F Sam Stallone has had the hot hand, averaging 20.3 points and 6.6 rebounds in the past three games.
* Secaucus senior G/F Julia McClure picked up her 1,000th career rebound last week.
* Hudson County seeds its tournament Friday. North Bergen should get a top-four seed, but the question is where will unbeaten Secaucus, winner of 18 straight, and the last unbeaten team in North Jersey, wind up?
* The state tournament will be seeded Thursday.