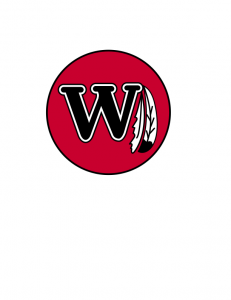 By Yueh Ho | The Jersey Journal
WEEHAWKEN – Great individual efforts not only put up points, they can swing momentum in a second. Weehawken and Glen Ridge were as evenly matched as possible for the majority of the first half in the NJSIAA quarterfinals at Weehawken High School tonight. The two teams traded basket for basket, with neither team refusing to give any ground.
But in the final second of the first half, with the score tied, a Weehawken three point attempt bounced off the rim. Senior forward McKay LeDuke did not give up on the play, hustling towards the ball with one goal in mind: grabbing the rebound. He grabbed the board and released it almost instantly and, half a second later, the ball swished through the hoop and the home crowd erupted. The play was a momentum changer. Weehawken came out of the locker room in the second half more focused and composed, getting a decisive 55-45 victory over Glen Ridge.
"That was a real hustle play. He went and got it and just threw it up, thank God it went in," Weehawken head coach Jake McNish said. LeDuke ended the day with 12 points. Guard Alain Ravelo led Weehawken in scoring with 20 points. The key to the game was a 10-0 run that Weehawken went on at the end of the second half and during the third quarter. The run put Glen Ridge in a 30-20 hole, a deficit it failed to overcome. Defense was the catalyst for Weehawken's second half success. The Indians came out of the locker room notably more aggressive. During the 10-0 run they forced Glen Ridge into four turnovers.
"We made a couple adjustments in our zone to take away that pass to the block, and to the high post. To the kids' credit they came through," McNish said. "We were more patient on offense too, we were way too impatient on offense in the first half." LeDuke believes it was more than just schematic changes. Just like his halftime-ending buzzer beater, he believes the game ultimately came down to resilience and effort. "We just wanted it more than them. Our defense was stronger and we got the victory," he said.
The win advances the Indians (21-4) to the semifinal round of the NJSIAA tournament and they will face University (10-13) at Weehawken High School tomorrow at 7 p.m. For tonight, McNish and his team will enjoy the victory. According to McNish, this is the farthest Weehawken boys basketball has advanced all decade.
"It's the first time we've been past the second round in about 10 years, so it feels real nice, it feels real good," he said. "It's nice for our seniors to get it on the home court too."