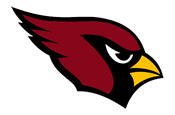 BY 
KEITH IDEC
STAFF WRITER – The Record
WAYNE — As they left Toms River South's Ken Frank Baseball Stadium for the long ride home last June 9, members of the defeated Pompton Lakes baseball team already began talking about returning to the state Group 1 final this season.
The Cardinals transformed their aspiration into reality Tuesday by blanking Dayton, 14-0, in the Group 1 semifinals at William Paterson's Jeff Albies Field. Pompton Lakes (25-4) advanced to the Group 1 final against Middlesex on Saturday in Toms River, at a site and time to be announced by the NJSIAA.
Junior left-hander Mike Coss helped secure the trip by throwing a two-hit, five-inning shutout against a team that had won 13 straight games and outscored its first four state tournament opponents by a combined 46-4.
"Mike shut them down," said Sean Lindberg, Pompton Lakes' senior second baseman. "They couldn't touch him. They had a couple hits, but that was it."
Coss improved to 7-3 on the season and earned his second significant win in six days for Pompton Lakes. He also was the winning pitcher in the Thursday's 8-6 victory over top-seeded Lakeland in the Passaic County final.
"The bats came alive [Tuesday]," said Coss, who struck out five and didn't walk a batter. "The defense played well. I couldn't be happier about going back to Toms River."
After Tuesday's offensive outburst, Pompton Lakes has outscored its five state tournament foes by a combined 44-1.
Senior catcher Jon Steele's three-run triple in the bottom of the second Tuesday gave the Cardinals a 3-0 lead. Steele scored on a wild pitch and the Cardinals cruised to a mercy-rule victory thereafter.
Springfield-based Dayton committed two errors apiece in the third and fourth innings, when the Cardinals scored four and six runs, respectively.
"This wasn't exactly what we anticipated, but we're obviously happy," said Pompton Lakes senior left fielder Jose Arroyo, who singled and scored on a passed ball in the third. "Now we've just got to go to work because Middlesex is a very good team. They're blowing everyone out."
Middlesex (25-4), the Central Group 1 champion, defeated South champion Pitman, 9-4, in the other semifinal Tuesday at Rutgers.
Pitman defeated Audubon, which topped Pompton Lakes in the Group 1 final last season, on its way to a sectional title.
Middlesex has been as dominant as Pompton Lakes throughout the state tournament. After receiving a first-round bye, the Blue Jays have won their four tournament games by a combined 44-8.
"We know Middlesex is really good," Coss said. "It's going to be a great game."
Coss and his teammates hope they'll do a lot more celebrating during the two-hour bus ride home this year.
"We worked so hard [this season] because that loss [to Audubon] really hit home," Coss said. "It was against a good team, but we felt they didn't get the best of us. We worked all year to get here and we're going to hopefully put on a show for everyone down in Toms River."