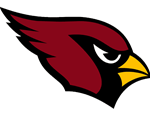 May 11, 2015
Losing two dominant Division I lefties to graduation didn't prohibit Pompton Lakes baseball players from feeling confident about their chances of winning a third straight Passaic County title this season.
"We talked about it in the beginning of the season," Pompton Lakes senior catcher Nick McCarthy said. "We felt that this tournament was wide open and there's no reason why we shouldn't be able to sneak in there and get it again. A lot of people looked at me weird, like I had three heads, but we knew from the start that we could do it."
Sixth-seeded Pompton Lakes (12-5) has earned a shot at 5 p.m. today, when it will play top-seeded Wayne Valley (15-4) at Passaic Tech, to become the first school in the 45-season history of the tournament to win three straight championships. Defunct Don Bosco Tech, Clifton (three times), Passaic Valley, Lakeland and DePaul each have won back-to-back Passaic County crowns, but those schools went a combined 0-7 when attempting to complete three-peats.
"That would be really special," said Jimmy Huber, Pompton Lakes' senior shortstop. "That would mean a lot for this program."
http://www.northjersey.com/sports/high-school-sports/boys-baseball/pompton-lakes-craves-3-peat-1.1331019