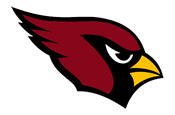 By George Thompson
CORRESPONDENT | Suburban Trends
POMPTON LAKES – Coming into their first regular season match of the 2014-2015 season against Manchester Regional, the Pompton Lakes wrestling team came in with good vibes and plenty of momentum.
The Cardinals (1-0) good vibes and positive momentum continued, as they defeated Manchester (0-1) 75-3 on Tuesday evening in front of a boisterous home crowd.
In addition to winning the Lakeland Tournament this past weekend, they also came in as the reigning co-champions of the North Jersey Interscholastic Conference (NJIC) Division 3, as they split a part of the pie last season with New Milford.
The Cardinals also clinched the league title outright in '13, and will look to be a key player in the league again this season.
"Our goal is to always win the league and then qualify for the state team tournament and then we go from there," he said.
Their mission for a league title and the state tournament got off to a strong start on Tuesday evening, as they dominated the match from start to finish, ultimately emerging victorious in front of a loud and rambunctious crowd.
With the student section cheering their team on at every opportunity, the Cardinals home crowd saw them lose only one match the entire night.
"The kids [his team] got their feet wet," Mahoney said following the match.
The Cardinals won their first five matches by either a forfeit or a pin. In the 106-pound weight class (freshman Justin Juchnewich), 120-pound weight class (freshman Logan Mahoney), and 132-pound weight class (senior Kyle Flynn), the Cardinals defeated all of their opponents by pinning them.