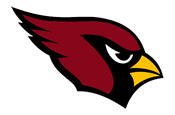 Taken from Record Sports – Wrestling Notebook 1-7-15
By: GREGORY SCHUTTA and BRIAN GIUFFRA
STAFF WRITERS | The Record
CARDINALS FLYING: Pompton Lakes has gotten off to a strong start, winning the Lakeland and Mountain Lakes tournaments as a team while also going 3-1 in duals. Its only loss is a narrow 42-39 setback against Jefferson.
Kyle Flynn (132), Sal Puglisi (138), Chris Grecco (145) and Drew Flynn (220) won gold at the Lakeland tournament. Kyle Flynn, Puglisi, Grecco, Patrick Gundlah (152) and Craig Calderone (195) placed second at Mountain Lakes, and Drew Flynn was third. Sal Negrini (170) placed second at both tournaments and Justin Junkowitz (106) placed third at both.
Overall, Pompton Lakes placed 10 wrestlers in the top four of both tournaments. That depth should help it during the dual-meet season, with big division matches against New Milford and Hawthorne next week.