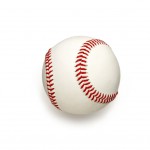 April 22, 2014
By Edward Kensik
Correspondent
South Bergenite
St. Mary's, Lyndhurst and Rutherford continued to add wins to their resumes last week.
The Gaels won a pair in the NJIC, by 10-0 scores, and raised their record to 6-4. Both Rutherford and Lyndhurst won a handful of games last week and were 7-1 and 10-2, respectively, as of last week.
Rutherford baseball ended the week with a 9-3 win over Memorial of West New York in an independent contest on Saturday at home.
And Lyndhurst was 10-2 last week as they defeated Garfield again, this time, 6-5. The Golden Bears had previously defeated Garfield, 8-7, coming from behind in the seventh inning in the Group 2 North 2 state sectional title game in Lyndhurst.
– See more at: http://www.northjersey.com/sports/high-school-sports/boys-baseball/st-mary-s-lyndhurst-and-rutherford-baseball-on-the-rebound-1.1000662?page=all#sthash.Wyq8itKd.dpuf